What are you looking for?
Use the Coupon Code
What is a discount code?
A discount code is a code that customers may enter into a promotional box at checkout to obtain a discount on the purchase.
How to redeem a discount code?
Step 1
Add the product to your shopping cart.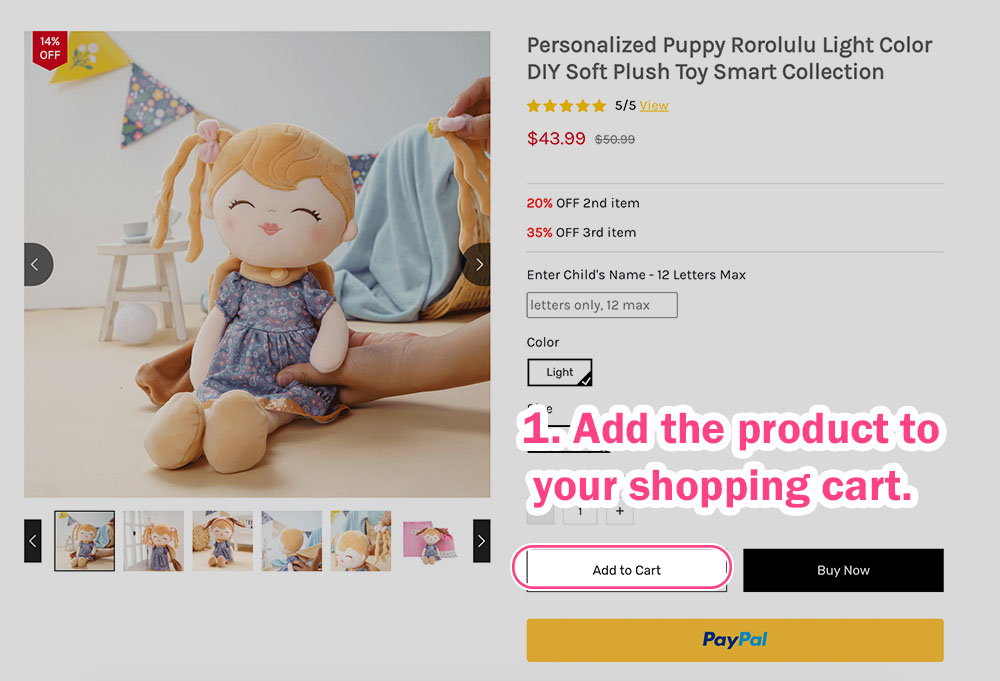 Step 2
Proceed to click CONTINUE CHECKOUT to pay for the order.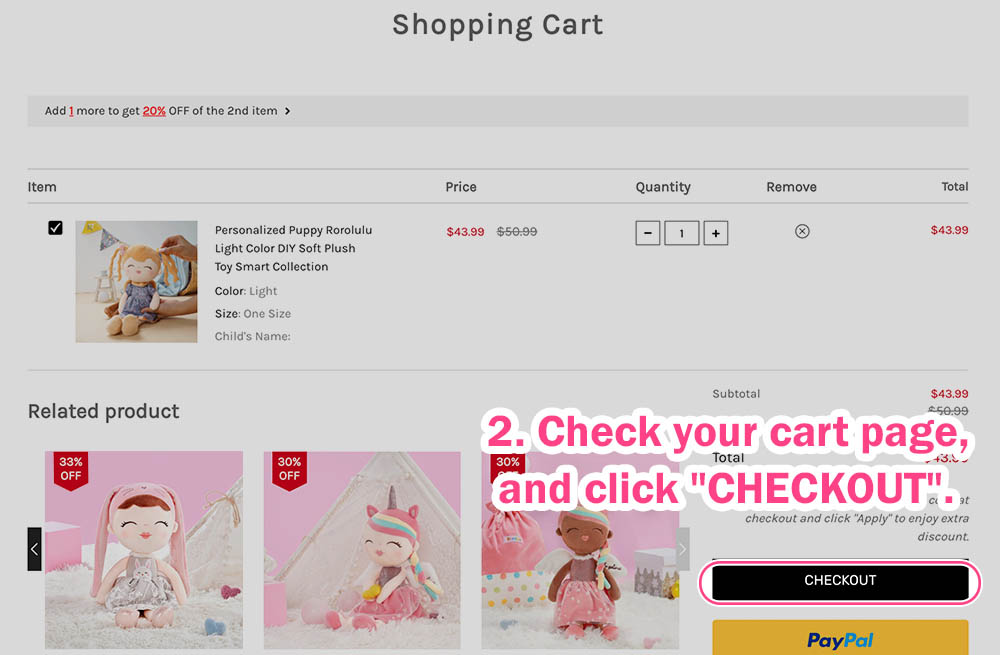 Step 3
At checkout, if you have a valid discount code, simply enter the code into the coupon code box.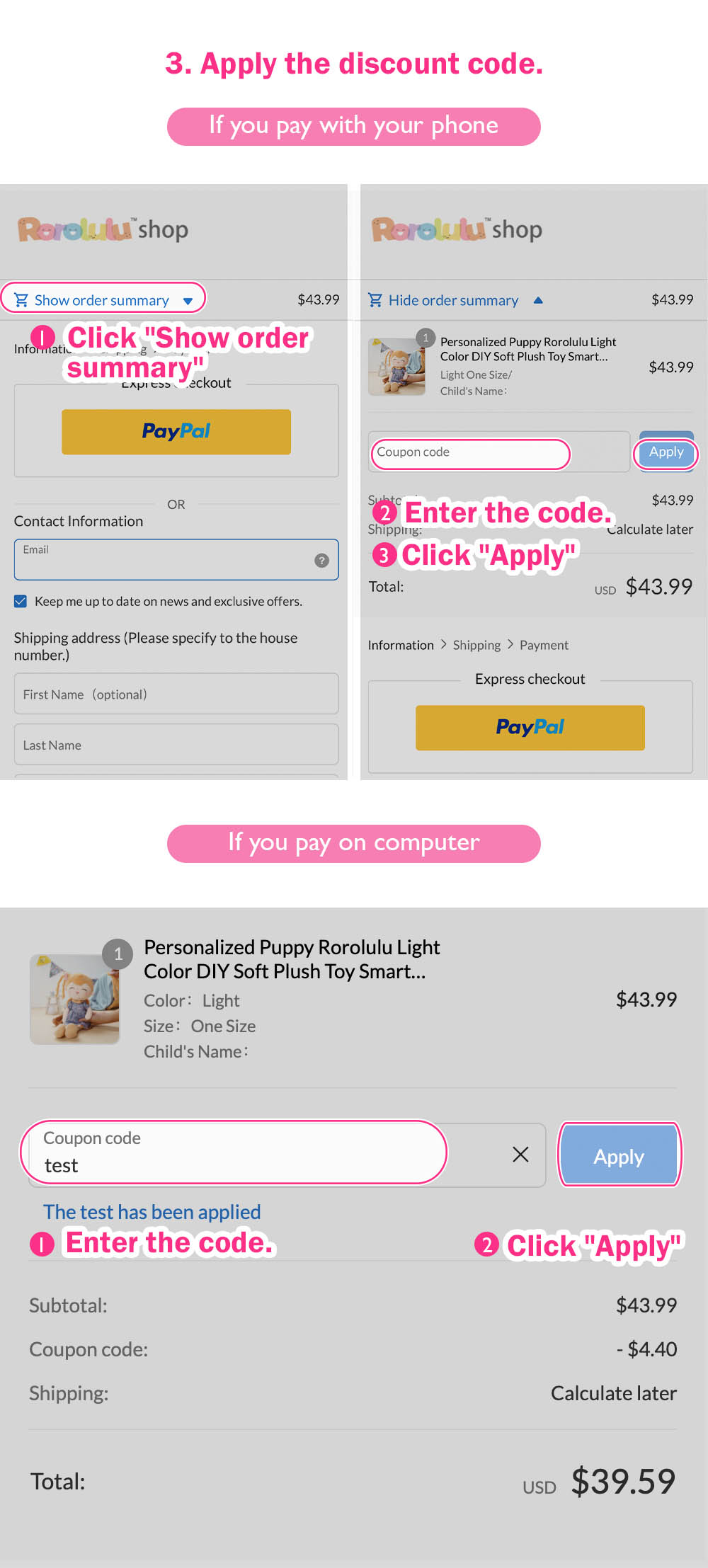 Step 4
Enjoy your savings. Please note that only one discount code at a time can apply to a single order.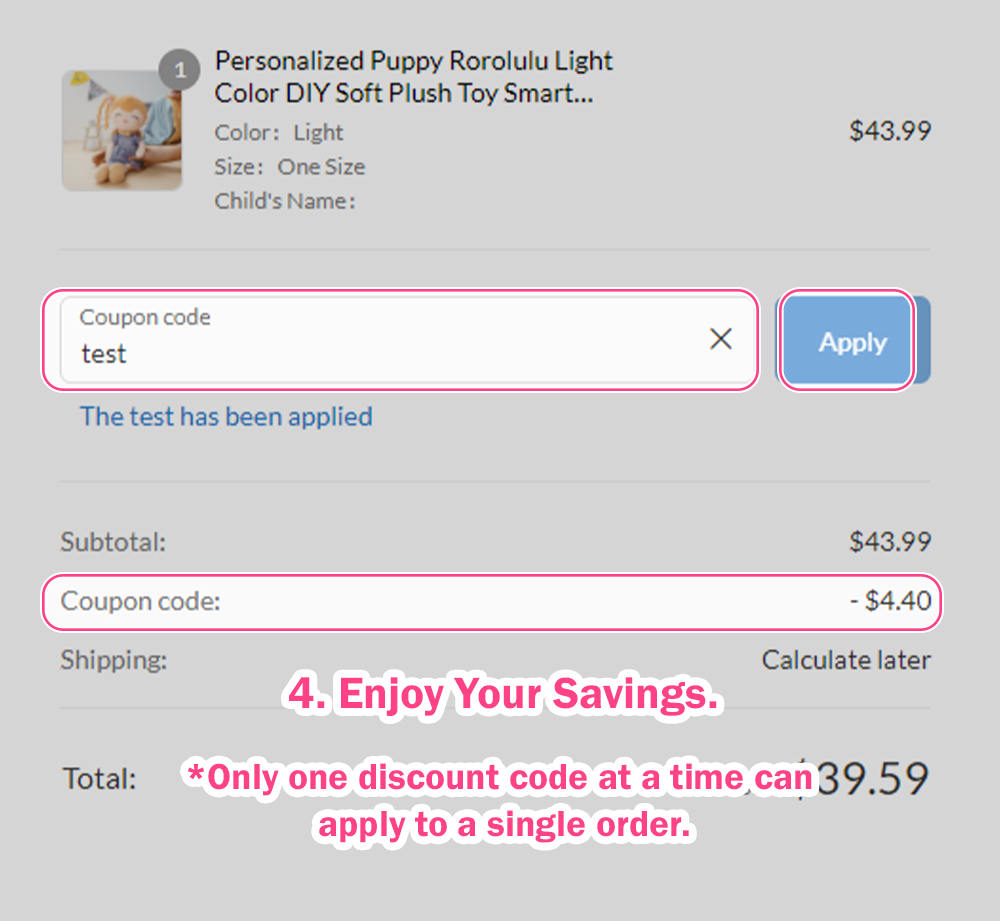 How to get a discount code?
If you have registered on our site with a valid email address, you will receive an email from us with a coupon for your first purchase.
-Subscribe to our newsletter
You will receive email exclusive discount codes and promotions.
Another way to receive a discount code is to visit our website frequently. Check our website banner on our homepage and apply the code when you purchase.
What are the conditions?
* Please use Promo Codes before they expire.
* Some Promo Codes may have requirements, such as a minimum purchase.
* A Promo Code doesn't work on shipping fees.
* Customers may only redeem one Promo Code per order.